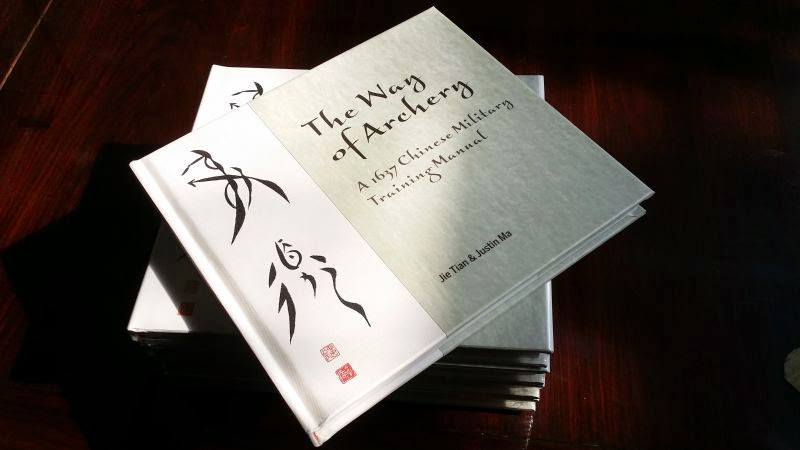 Our Book
The Way of Archery (written by Jie Tian and Justin Ma, published by Schiffer Publishing) provides a detailed introduction to practicing archery in the traditional Chinese military style. It explains the basics of how to shoot using the Asian thumb ring: proper posture, training regimen, equipment, and avoiding pitfalls in shooting. The thorough translation and commentary (with original and new illustrations) provide a fresh and practical perspective on Gao Ying's 1637 archery treatise (which, itself, influenced generations of archers in East Asia). The authors themselves are active practitioners of Chinese archery, having spent an endless amount of time and effort vetting their understanding of this old manual and putting its ideas into practice. Through this process, the authors have been able to make this archery text accessible to modern readers. Not only will the reader come to understand the technical side of the Way of Archery, but will connect with the philosophy and spirit of the ancient Chinese warriors.
Libraries
A number of libraries carry our book in their collection.
USA
Austin Public Library
Huntington Library (Huntington, NY)
Library of Congress
Newton Free Library
Princeton University Library
Pritzker Military Museum & Library
Stanford University Libraries
University of Maryland Libraries
China Mainland
中國國家圖書館:

National Library of China

北京大學圖書館:

Peiking University Library

清華大學圖書館:

Tsinghua University Library

人民大學圖書館:

Renmin University of China Libraries
交通大學圖書館:

Shanghai Jiao Tong University Library

復旦大學圖書館:

Fudan University Library

南京大學圖書館:

Nanjing University Library

蘇州圖書館:

Suzhou Library
Taiwan
台灣大學圖書館:

National Taiwan University Library

台灣中央研究院圖書館:

Academia Sinica Library
Hong Kong
香港大學圖書館:

The University of Hong Kong Libraries

香港中文大學圖書館:

The Chinese University of Hong Kong Library
Europe
Hamburg State and University Library Carl von Ossietzky (Germany)
University of Zurich (Switzerland)
Oceania
Auckland Libraries (New Zealand)
National Library of Australia
Where to Buy
The Way of Archery is now available for sale!